MIND DOODLES, by Roger Burrows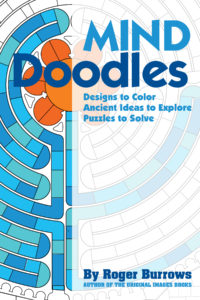 Mind Doodles are visual puzzles – the product of various types of logic developed by cultures past and present. Each design has been selected to stimulate your visual perception or to challenge your logic. Press and hold the design below until a prompt appears to save the image – or – click and drag onto your desktop. Once saved in your photo library you will be able to print it. See below mage for competition details.
Park City Publishing Company's Coloring Contest! Copy and print the design, color it in and send us a picture of your design! Email it to info@parkcitypublishing.com or send it via Instagram @parkcitypublishing. Submissions are due Feb 1, 2018 and winners will be announced on Feb 15, 2018. Winners will receive a free copy of Mind Doodles. Good luck and happy doodling!